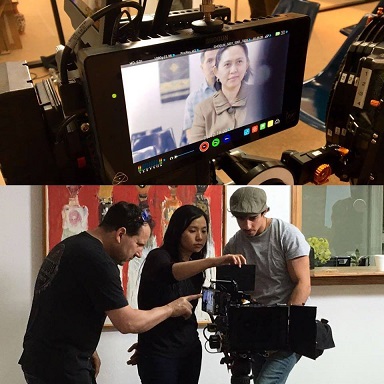 To provide information on immigration services such as passport and visa, as well as promote Indonesia to the public, Indonesian Consulate in Los Angeles will launch an informative film in cinematically presentation.
"We hope that the public will be more aware of the process and procedures of passport and visa," said Consul General Umar Hadi. "So, they will not hesitate to come to the Consulate General in LA for variety of purposes, because the services provided are transparent, clear, and accountable," he continued.
As the creative director and producer of the project is Livi Zheng, a talented Indonesian film maker who works in the US film industry. Her movie, "Brush with Danger" was included in the Academy Awards selection and widely distributed, both in the US and internationally. "This project is very special because everything is recorded with RED Epic Dragon-resolution X 6K camera. This is a very high resolution, even most of the theater only achieve 4K resolution," said Livi.